---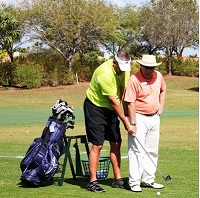 Dan Hansen Golf Instruction Summer Location

Greater Chicago, IL
(Available Here May Thru September)
Here at the beautiful Club at Wynstone  facility – located in North Barrington, Illinois, we will address your specific Short Game, Full Swing, and On-the-Course golf instruction needs.
---
Dan Hansen Wynstone Golf Club Instruction Fees:

*
*A portion of all Dan Hansen Instruction fees goes to Wynstone Golf Club as a facility usage fee
2018 GOLF LESSONS
Individual:   Half-Hour – $75     1 Hour – $125      2 Hour Lesson or Playing Lesson – $200
Twosome:   1 Hour – $80 pp     2 Hours – $150 pp
Personal Coaching Packages:
A Great Gift Idea!
1.  "The Dan Plan" – Season-Long Lesson Membership
 (Compare to standard $125 per hr lesson rate)
 Individual:  – $1500        Twosome: – $850 pp*
*Both students present
Twenty (24) Hours of  In-Depth, World-Class Instruction!             
May thru September 2018       Limited to first SIX (6) serious students! 
Flexibility is what this program is all about.  Customized to fit your needs, period.    
Full Swing; Short Game; On-Course Playing Lessons; Video Analysis
Once registered, simply make your appointments as your schedule permits.  Scheduling is done through our ForeTees online reservation system. Or, you can contact Dan and he will make the online appointments. His lesson book/availability is visible to all online. Save your spot NOW by simply contacting Dan. The one-time fee can be charged to the club account, or some have preferred personal check – payable to DH. 
 2. "6 Pack" – Six 1 Hour Private Lessons Package
(Buy 5, get the 6th FREE)
 Individual  – $625        Twosome – $450 pp
3. "12 Pack – Twelve 1 Hour Private Lessons Package
Individual  – $960       Twosome – $600 pp
___________________________________
2018 GROUP GOLF CLINICS
WEDNESDAYS (BI-WEEKLY) ARE GOLF CLINICS DAY!
9-10am: Full Swing Clinic                 10-11am Short Game Clinic
11am-Noon: Putting Clinic                 6-7pm: New! "Working Girls" Clinic
Fee: $35 pp
Dan skillfully teaches you the fundamentals and technique of these rotated topics:
The Full Swing:  Tee shots, Fairway Woods, Hybrids & Irons.
The Short Game: These "scoring shots" affect your handicap the most: Chipping, Pitching, Bunkers.
Putting:  Aim, Setup, Stroke, Distance Control.
Mixed Gender.   For all skill levels.   Guests welcome!   Maximum 4 students per session!
Full Swing Clinic Handout (driver & fairway clubs)
Short Game Clinic Handout (chipping, pitching, bunkers);
Putting Clinic Handout (setup, stroke, distance control)
---
JUNIOR GOLF 2018
PRIVATE / SEMI PRIVATE LESSONS:
30 minute sessions – Single: $35; 2some $60; 3some $75
Contact Dan directly for appointments!  Suitable for ages ages 7-14.
2017 JUNIOR GOLF PROGRAM:
2018: Details To Be Announced
---
Book Your Lesson or Clinic
Book It Online Here via Fore Tees!

(Club at Wynstone Members Only)
---
Further Information & Student Benefits: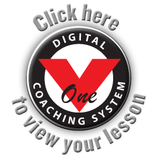 Your Free Digital Lesson Recap Videos
Dan's Teaching & Coaching Philosophy
Dan's Golf Tips BLOG         Dan's Instructional Videos
---
More About:

(Click on image above for our website)

A Jack Nicklaus Signature Design
Wynstone was established in 1989 and is surrounded by one of the most prestigious communities in Lake County. Our membership includes business and community leaders that reside in luxurious homes surrounding the course, as well as people from surrounding communities. Our standards of hospitality are designed to maintain a collegiate, yet sophisticated atmosphere. Our members' families enjoy the benefits of extraordinary hospitality, casual elegance and a wide array of amenities that contribute to their enjoyment of the Wynstone Lifestyle.
Golf legend Jack Nicklaus crafted our breathtakingly beautiful and challenging golf course among the rolling hills and wetlands of Northern Illinois. His vision and respect for the topography generated a championship golf course that was immediately recognized among the "top one hundred" golf courses in the United States. Skillfully woven into the natural environment, the combination of the signature golf course and luxury home estate setting make Wynstone the finest gated community in the Midwest.
A limited number of golf and social memberships, for residents and non-residents, are offered by invitation. Pool, tennis and dining programs afford members' families a complete recreational experience that, at the core, reflect the best golfing traditions and ensure an ambiance of exclusivity.